A Feilub 2015 está sendo preparada para ser a primeira feira exclusiva para o mercado de lubrificantes. O Sindicato Interestadual das Indústrias Misturadoras e Envasilhadoras de Produtos Derivados de Petróleo – Simepetro está programando o evento para os dias 19 e 20 de maio do próximo ano, no Centro de Exposições e Convenções Center Norte, em São Paulo. Os estandes já estão sendo comercializados e a expectativa dos organizadores é de que haja uma grande procura por espaços.
2014 Chinese lubricating oil industry development peak BBS", once again, bring about the whole lubricating oil industry in China for industry present situation and the future development trend of global analysis
Registration & Build up: Sept.9-10, 2015 (09:00–17:00) •Opening Ceremony: Sept.11, 2015 (09:20) •Exhibition & Trading: Sept.11-13, 2015 (09:00–16:30) •Closure & Dismantling: Sept.13, 2015(15:00)
Afton Chemical Corporation, Amtecol, Inc. Calumet Specialty Products Partners, L.P.
The Feilub 2015 is being prepared to be the first exclusive trade show for the lubricants market. The Interstate Association of Industries Mixers and Vacuum Packing Machines Oil Derivative Products - Simepetro is planning the event for 19 to 20 May next year, the Exhibition Centre and Convention Center Norte, in São Paulo. The stands are already being marketed and the expectation of the organizers is that there is a high demand for spaces.
The Independent Lubricant Manufacturers Association (ILMA) was established in 1948 in order to meet the needs of its Members by providing advocacy, networking, and a collaborative effort to succeed in today's business world. The trade association is the principal voice for the industry before Congress, federal regulatory agencies and other industry groups. Through its enforceable Code of Ethics, ILMA promotes integrity and quality in lubricant manufacturing and marketing.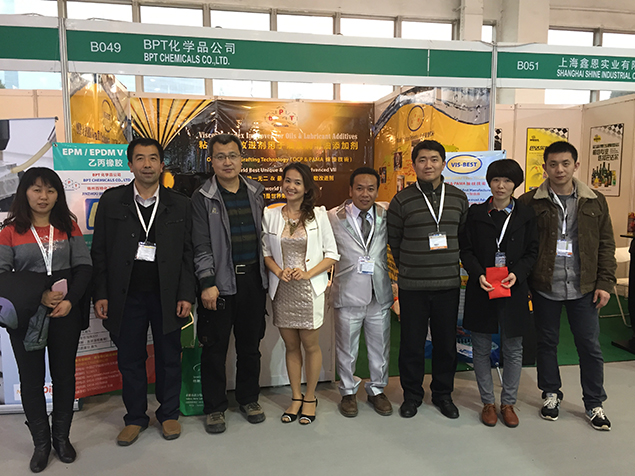 The 15th China International Lubricants and Technology Exhibition (Inter Lubric China 2014), a playform that showcase the direction of Lube industry's development.....
Union of the Europe Lubricant Industry in Marid Spain ....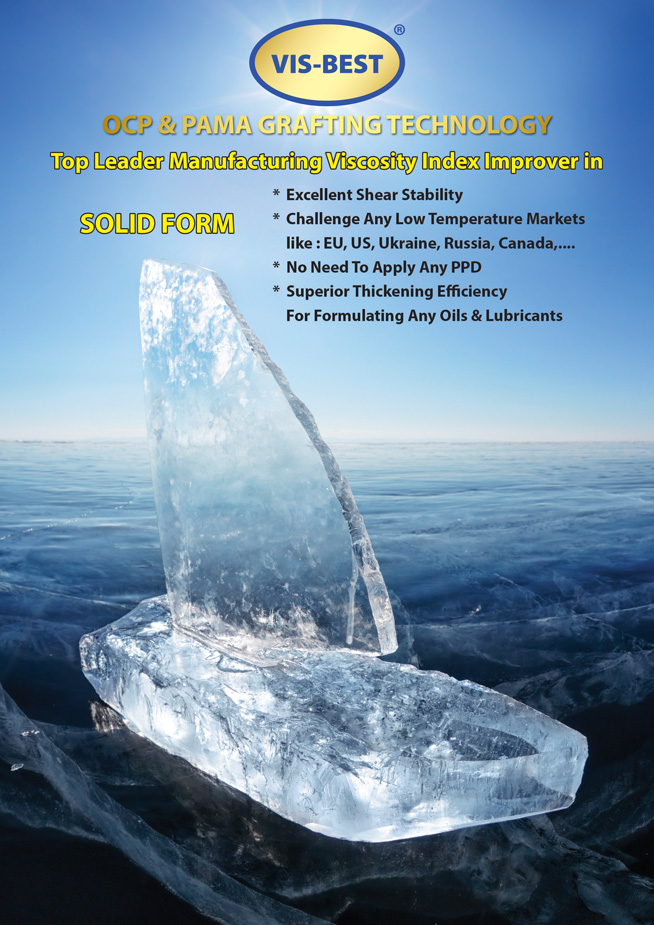 Excellent shear stability Challenge Any Low Temperature markets like: EU, US, Ukraine, Russia, Canada..... No Need To Apply Any PPD Superior thickening Efficiency For formulating any Oils & Lubricants
No Need To cut/Chop/Shred/Masticate Fast Dissolving Capability Dissolving Process At Extremely Low Temperature Environmental - Friendly Use